You are here because you believe that investing in a CRM or Marketing Automation platform will help you get more out of your Marketing campaigns and help simplify your sales teams work processes but you realize that by just having these platforms isn't necessarily going to get you the results you seek.
So our goal at Cacao Media is to create and execute those marketing activities that will help you attract relevant leads, improve conversion rates and help your sales teams close more deals by using a unique mix of our cacao blends.
WE'RE A GREAT TEAM
Joe Efraim
Managing Director
Resa Gooding
Client Services Director
Lidemta Kawira
Operations Manager
Reese Ben-Yaacov
Customer Success Director
Rose Penhasi
Sales Operations Director
Winnie Kuria
Finance and Admin Manager
Mercy Kabue
Marketing Manager
Camilla Santambrogio
Project Manager
REVIEWS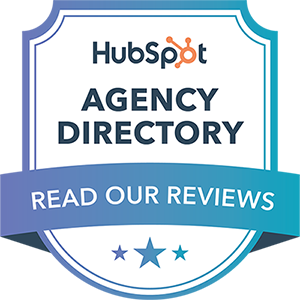 A great experience

We've been working with Cacao media for the last 6 months migrating from another solution + completely implementing HubSpot (Marketing, Sales & CRM). I have to say, Resa, Joe and the team have done amazing work and training sessions for us! We now have a completely automatic flow from the time a user leaves his details and until a deal is closed (our funnel is quite complex, it usually takes quite some time, have many steps and is assigned to different owners in the company until the deal is closed). We might be done with this project, but we have some more exciting projects to do together.

Look no further if you are looking for THE A TEAM!

The invaluable work of Resa Gooding and her team. What would I do without you!!! The professional attitude, advice, support and readiness to go the extra mile is a rare blend of characteristics when working with digital marketing agencies. And they get the job done. Worth the investment for sure, as getting it right from the start makes it so much easier down the road. No more Marketing black hole stuff. And the sync with the Salesforce CRM is a win. Thank you Cacao Media!

Always a pleasure to work with the team at Cacao Media

I have been working with Cacao for the last year, and have always found Resa and her team super professional, with a deep sense of urgency and most important very knowledgable and delivering fast results. I recommend to any company, big or small, to work with Cacao in order to get fast and reliable results, as well, it's always a pleasure to communicate with the team.

Excellent instructor, excellent workshop

A huge thanks to Resa for the very informative and useful workshop. I came out with valuable tips that will definitely make my work with Hubspot much more intuitive. Looking forward to attending future sessions.

Thank you!

Resa from Cacao Media really helped me build my confidence in using HubSpot and tailored a perfect training!

Excellent instructor unlike any other!

Resa is an excellent instructor and extremely knowledgeable. I especially enjoyed her expert tips that she shared during the workshop that I wouldn't have known otherwise or read about elsewhere. Thanks again for sharing your knowledge and expertise with us!

Terrific Workshop!

Resa was a great instructor and the workshop was very informative! I am looking forward to attending others in the future! Thank you!
CHECK OUR BLOG
As we approach the e...
The COVID 19 pandemi...
Click For more